What Inspires You to Give Back?

#GivingTuesday is December 3rd
#GivingTuesday is a global generosity movement unleashing the power of people and organizations to transform their communities and the world on December 3, 2019. Created in 2012, #GivingTuesday (always the Tuesday after Thanksgiving) evolved from a very simple idea: a day that encourages people to do good. Since then, this idea has grown into a global movement that inspires hundreds of millions of people to give, collaborate, and celebrate generosity.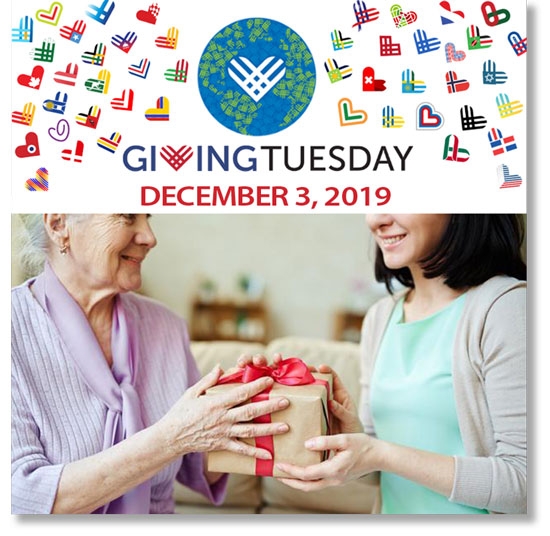 One of the best ways to get involved is by supporting your own non-profit community. For instance, last year for #GivingTuesday, you helped Christian Care raise much-needed funds for sensory rooms — therapy areas statewide for our residents with Alzheimer's disease and dementia to safely explore and stimulate all five senses. Thank you for your support of new ways to care for those with dementia.
This year, what inspires you to give back?
Have you given time, donated money or goods, or shared skills that made a meaningful impact? Is there a moment or event that changed your understanding of generosity? Who is the most generous person you know and how has that person influenced you?
Why not share your own thoughts via Christian Care's Facebook page? Post a few lines on what moves you to give back… it may inspire others to follow your example, and help further support the faith-based mission of Christian Care Communities.
Help build a more just and generous world. Thank you for your continuing support of Christian Care's good work.
Click here to celebrate #GivingTuesday with your gift.